Thai Smile's charity activity
Thai Smile is not only a thai massage and promoting Thai culture, it is also charity activity and promoting healthy lifestyle. This activity is realized in various forms, including:
charity auctions for various foundations, including:
support events for runners with charity goals,
cooperation with Drużyna Szpiku (Marrow Team foundation),
1% of tax for Marysia Włodarczyk,
collection of plastic caps for the I love Ziemek Association,
vouchers for the christmas market for Zespół Szkół z Oddziałami Integracyjnymi nr 2 w Poznaniu (School Complex with Integration Departments No. 2 in Poznań)
Short story how it all began…
In the second half of 2014 (at the beginning of the second year of the company's operations), we were asked to support event for runners. Initial incentive for cooperation was dictated by the opportunity to advertise our massage studio. However Bieg po zdrowie (Run for health) wasn't just a race for runners. Main purpose of the event was promoting healthy lifestyle and that was most important. We got on board.
Shortly afterwards two more running events appeared – Bieg dla Izy (Run for Iza) and Rak – To się leczy! (Cancer – it's treatable!). The first one was dedicated to Iza and her fight against leukemia. Through the event the organiser also encouraged people to donate blood and register as a potential bone marrow donor. We were very happy to hear that the event met its purpose and a donor for Iza was found. The Idea behind the second event was promoting cancer prevention, especially it's early detection. The run was accompanied by so-called a medical village where free examinations (including mammograms) and medical, psychological or dietary advice, could be carried out.
At the end of 2014 we also supported Bieg Mikołajkowy (the St. Nicholas' Run). Funds from the event were transferred to the Children's Home in Wągrowiec.
Charity auctions
In January 2017 we decided to suport 25 Finał Wielkiej Orkiestry Świątecznej Pomocy (25th Finale of the Great Orchestra of Christmas Charity). At first we wanted to hand over vouchers for thai massage for a stand auction during the event. However in the end we decided to manage online auctions ourself and invite our customers to take part in.
Our charity auctions become very popular and we received a positive feedback about them. Therefore, support for various public benefit organizations has become an important part of Thai Smile's activity. In the following months and years, we have been preparing charity auctions for foundations. Of course, till today, we support WOŚP's Finals (the GOCC Finals) every year.
1% tax for Marysia
Marysia is a cheerful girl, who is fighting for her physical fitness every day, despite her condition. At 4 months of age she was diagnosed with increased left-sided muscle tone and widening of the main side ventricle of the brain. She does her best to match the physical fitness of her peers and tries to ride a bike, ice skates or foot scooter. Although it causes her many difficulties, she constantly fights. She needs rehabilitation twice a week.
Since 2018 most Thai Smile employees donate 1% tax from the annual tax settlement to Marysia Włodarczyk. If you do not have a target of 1% tax, we encourage you to support Marysia. KRS 0000037904, with the note 20864 Włodarczyk Maria Poznań
In addition to transferring 1% tax, you can also support her collection for the rehabilitation stay in Zabajka 2. LINK
Other actions
Drużyna Szpiku (Marrow Team foundation)
In the years 2017-2018, as partner of Dni Mamy Onkologicznej (Days of Oncological Moms), Thai Smile was visited by mothers of children's suffered by cancer. Through thai massage our therapists gave those ladies a little relax and energy for the next days of fighting at their children's bed sides in the hospital. In October 2017, we were also a partner of Bieg dla Onkoludków (Run for Onco-people) for children from the oncology clinic. The event was organized by Drużyna Szpiku.
Each of you can become a bone marrow donor. Polish website of Drużyna Szpiku.
I Love Ziemek Association
In September 2017, we learned about the I Love Ziemek Association, to which we gave a thai massage voucher for charity auction. The association organizes funds for the treatment of a boy named Ziemek. They collect plastic caps and sell them to recycling companies. So we began a separate segregation of plastic caps from our bottles and hand them over to the association through the Center of Positive Energy at Jezyce, Poznan.
School Christmas Market
In December 2017, two of our employees engaged in helping children from Zespół Szkół z Oddziałami Integracyjnymi nr 2 w Poznaniu (School Complex with Integration Departments No. 2 in Poznań). Originally, it was a help in the preparation of handmade Christmas decorations, sold at a school market. Later, we also added thai massage vouchers to an auction during school christmas market.
Tigers on the border
A shocking information about tigers transported under scandalous conditions and stopped on the Polish-Belarusian border, spread all over Poland. 9 from 10 tigers that survived were transported to two zoological gardens in Poland. 7 of them received temporary asylum in Poznań Zoo.
After a month five tigers from Poznań were transported to Primadomus (the Spanish headquarters of the AAP Foundation). These activities required a lot of financial support, for which the zoo was not prepared. That's why we decided to support them with a financial donation.
The Poznań Zoo can be supported by contributions with the note CISNA AND HER FRIENDS, Account number: PL98 1020 4027 0000 1602 1441 7713, City of Poznań, Poznań Zoological Garden, ul. Corporal Wojtka 3, 61-063 Poznań.
Local soccer team in Thailand
In 2018, at the initiative of the masseuse Chanaporn Akkharin, we supported the kids forming a local football team from Tungtong town, located in Kamphaeng Phet, one of the provinces of Thailand. The team consisting of kids aged 10-11 received sports shirts and a football for playing. In September 2018, the team took part in school competitions. We motivated them with an additional cash prize for taking the 1st place, which they got.
Used fabrics
Towels that are used during thai massage lose their quality over time. It occurs much faster than in the case of personal use at home, because all towels (as well as sheets and massage clothes) are washed and dried mechanically after every client. Although used towels do not look well and are not pleasant to human skin, we still give them a second life by donating them to Fundacja dla zwierząt Koci Pazur (Cat's Claw Foundation).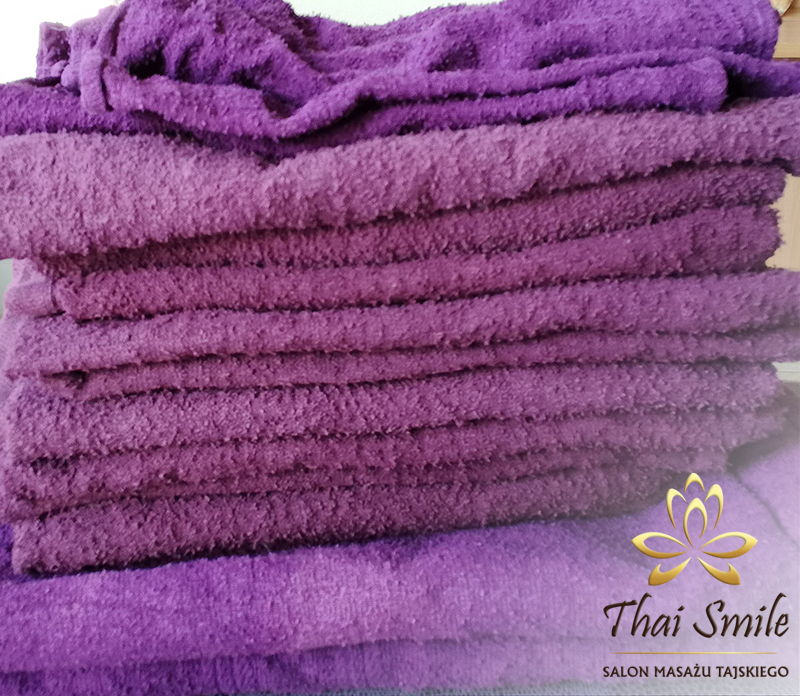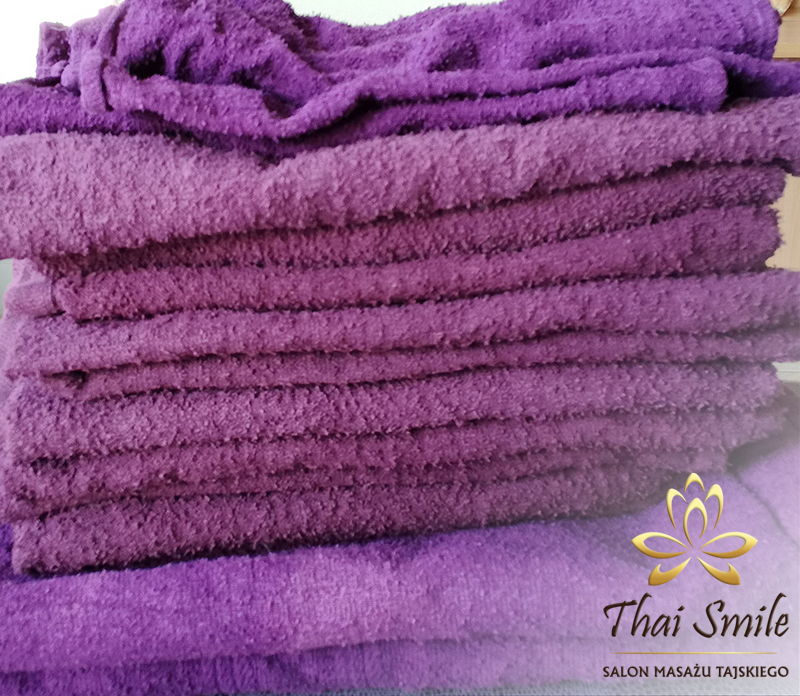 Events by date
---