Thai Oil Massage
Relaxing thai oil massage made with aroma oils – extract from jasmine, white magnolia, spikenard, coconut oil and milk oil. It connects techniques of acupressure and ayurvedic philosophy of massage. Strengthen immunological and nervous system and accelerate excess water elimination by stimulation of transpire. Thai oil massage removes toxins, boost up skin pert and brings very deep relaxation.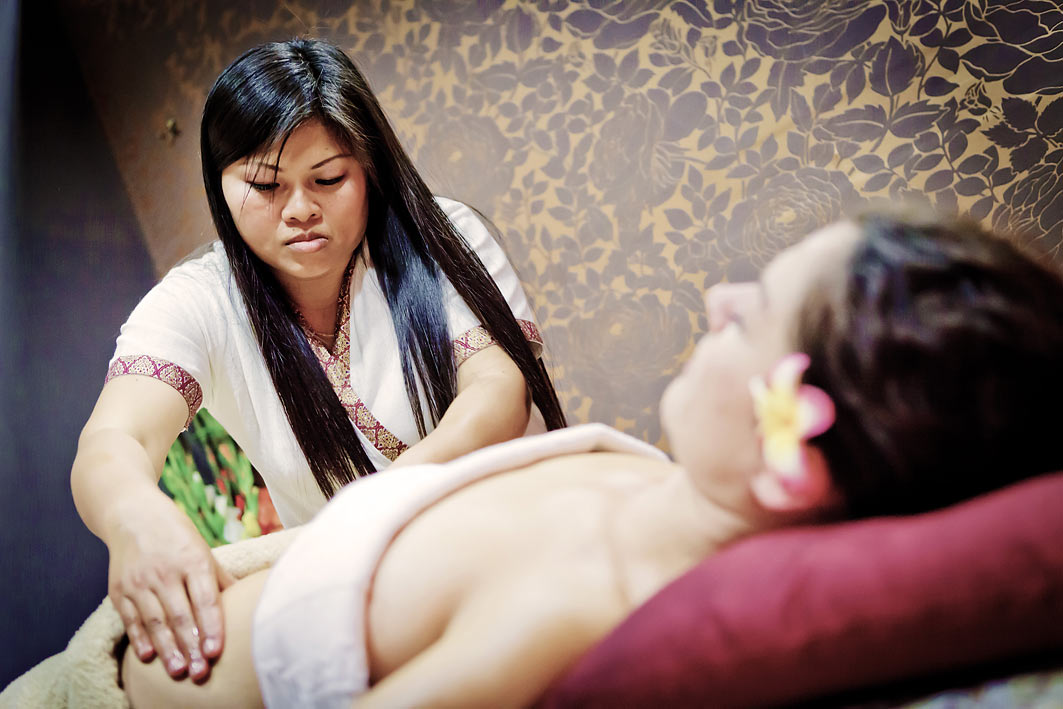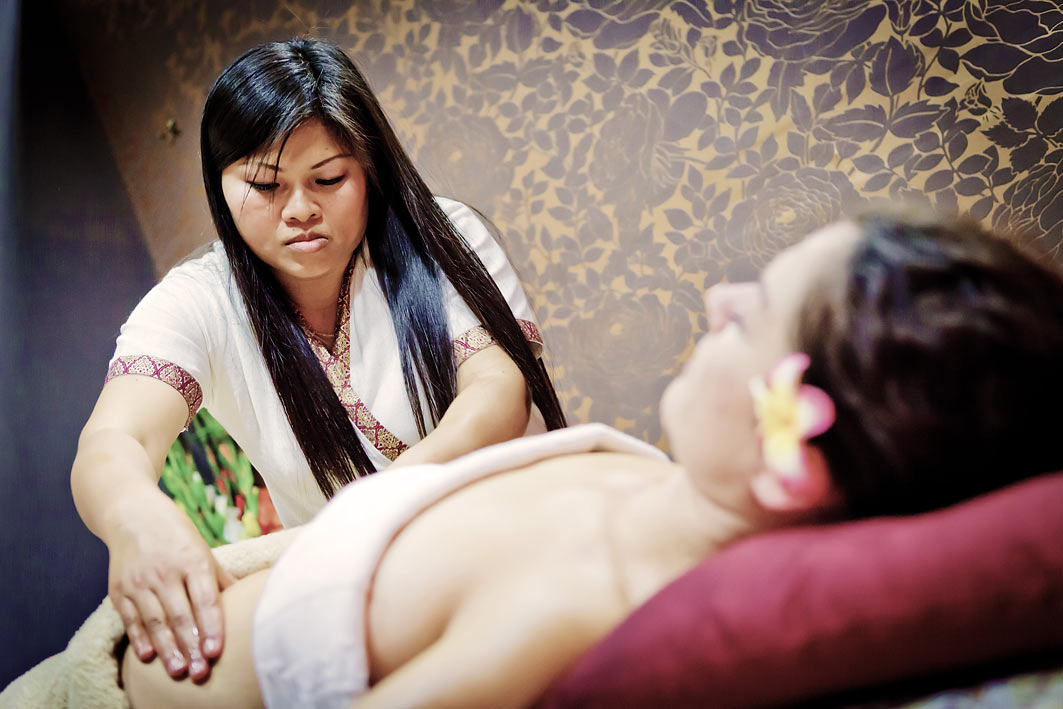 It`s made on moderate hard mattress and massaged person stays with disposable underwear. Thai masseuse, using her whole body, palms, fingers, elbows, arms make various pressing and stretching techniques, focus on relaxing tired body at the same time. Aroma oils used by us should be absorbed completely before end of massage, so you don't need to be concerned about griming your clothes. Because of oils nutritious effects, we recommend to don't wash your skin for next few hours.
Thai oil massage is recommended to people with very active lifestyle, who expects both physical and mental relaxation with skin care. It`s also recommended to people, who dislike traditional thai massage because of his intensity or it`s impossible to make because of health problems.
Among many profits, the most important are:
Deep relaxation
Helps with depression
Improves lymphatic and circulatory system
Removes toxins from body
Nurturing skin
More information you can find on benefits and limitations list.
Oils attributes
Oils used by us are mixed up from polish oil massage and 100% flower extract from Thailand or Poland.
Ethereal oils
Jasmine
White champaca
Nardostachys jatamansi
Ylang-ylang !!! NEW !!!
Exotic aroma of those oils have calming, antidepressant and pain-killing effects, helps with insomnia, stress and chronic exhaustion. When it`s added to massage oils, helps with irritated and flushing skin, with minor allergic changes of dry and fragile skin. Furthermore jasmine digest help with joint pain and muscle tension and cramps.
Thai Massage with hot coconut oil
Coconut oil used on whole body skin moisturizes and plumes it perfectly. Natural antioxidants delay skin aging process and wrinkles appearing, making skin firm and flexible. Antibacterial properties of lauric acid contained in coconut oil assist with acne removal, helps with small infections, rash or eczemas, soften small burn marks, bruises and pruritus after insect bites. Thai oil massage with hot coconut oil is especially recommended to people with dry and sensitive skin.
Thai Smile Offer for 1 person
| | | |
| --- | --- | --- |
| Massage time: | 60 min | 120 min |
| Aroma oil | 180 PLN | 310 PLN |
| Milk oil | 180 PLN | 310 PLN |
| Hot coconut oil | 190 PLN | 320 PLN |