Thai Massage for Seniors
Milder form of traditional thai massage which helps with muscle stiffness, joints pain or limbs weakness which builds up with age. It connects acupressure techniques with Ayurveda and passive yoga. Definitely weaker pressure is safe for sensitive skin.
It removes muscle and joints tension, strengthening them simultaneously, which frees from pain. It stimulate lymphatic and circulatory system. Herbal oils are used in this massage, which helps with natural recovery and healing process.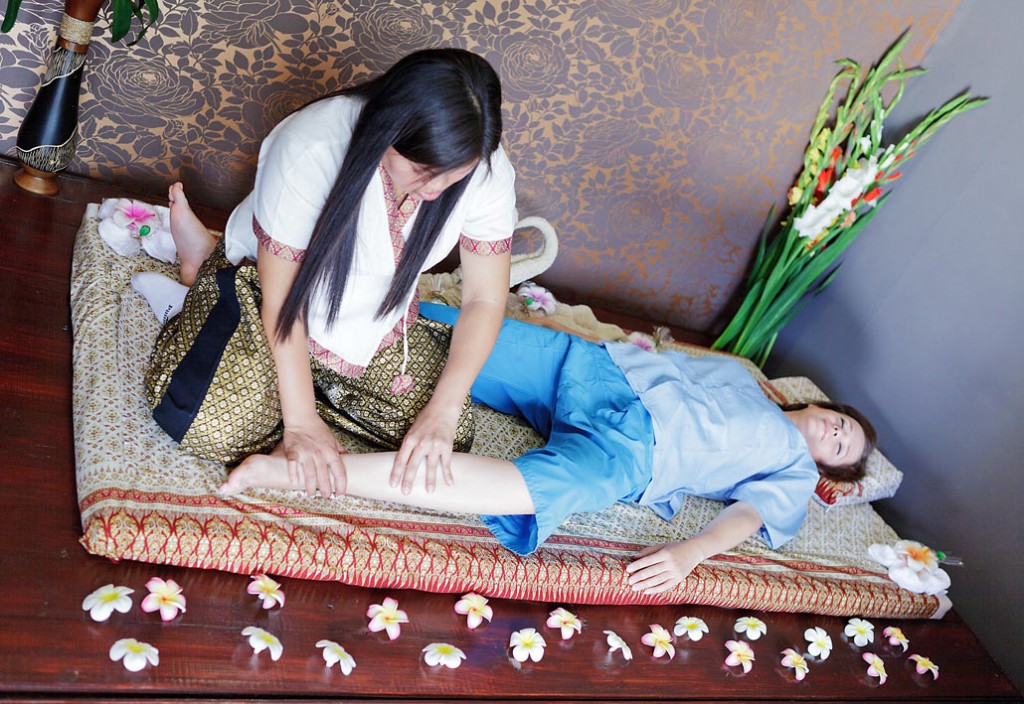 It`s made on moderate hard mattress and massaged person stays with loose clothes delivered by Thai Smile. Thai masseuse, using her whole body, palms, fingers, elbows, arms and even feet, uses various techniques, both pressing and stretching.
Thai massage for seniors is recommended for people suffering to rheumatism, arthritis or other afflictions connected with age, for people exposed to bedsore and for those, who are in the middle of convalescence after a long illness or accident.
Among many profits, most important are:
Circulatory system improvement
Muscle tension reduction
Joint flexibility improvement
Sleep and mood improvement
More information you can find on benefits and limitations list.
Before massage it is recommended to contact a doctor.
Thai Smile Offer for 1 person
| | | |
| --- | --- | --- |
| Długość masażu: | 60 min | 120 min |
| Price: | 160 PLN | 270 PLN |