Traditional Thai Massage 
Therapeutic massage which is over 2500 years old, connecting acupressure techniques with Ayurveda and passive yoga, sometimes called yoga for lazy people. Removes muscle tension and joints and strengthen them simultaneously. This massage get rid of head, back, neck, legs pain and improve lymphatic and circulatory system.
Rhythmic pressure and stretching of whole body, connected with back, ear and feet massage brings deep relaxation. Body opens and free from tension, making energy flow easier.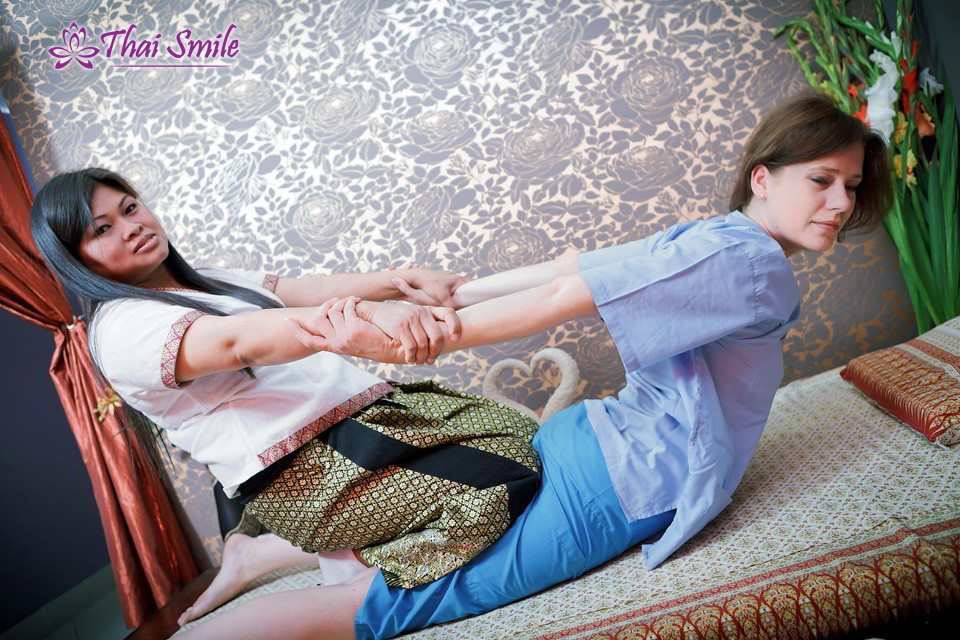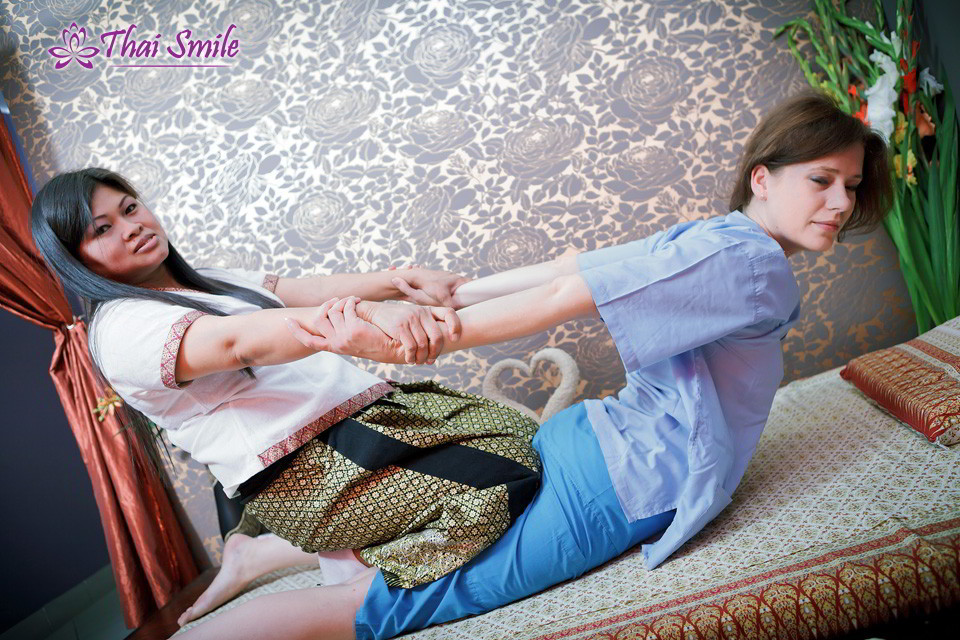 It is performed on hard mattress and massaged person stays with loose clothes delivered by Thai Smile. Masseuse, using her whole body, palms, fingers, elbows, arms and even feet, uses various techniques, both pressing and stretching.
Traditional thai massage is recommended to people with less active or stressful lifestyle, often working in the same position (for example white collar workers, drivers, presenters etc.)
Among many profits of this type of massage, the most important are:
Removes tension from muscles and joints
Removes pain
Improvement of sleep quality and mood
More information you can find on benefits and limitations list.
Thai Smile Offer for 1 person

| | | |
| --- | --- | --- |
| Massage time: | 60 min | 120 min |
| Price: | 160 PLN | 270 PLN |