Thai massage of back, shoulders and head
Type of traditional thai massage, connecting acupressure techniques with Ayurveda and passive yoga. Despite focusing on upper parts of the body as back, shoulders, neck and head, masseuse also massages other parts of the body to keep energy balance. During massage masseuse uses herbal balm which improves natural healing progress. Massage removes chronic and posttraumatic pain from various parts of the spine, also helping with migraine.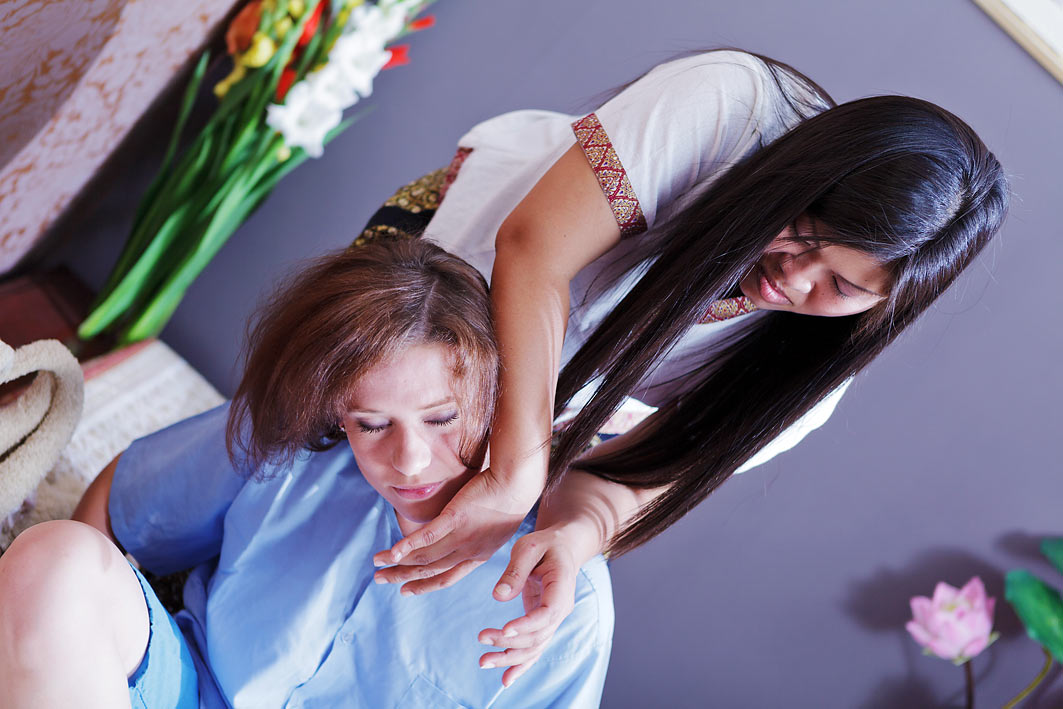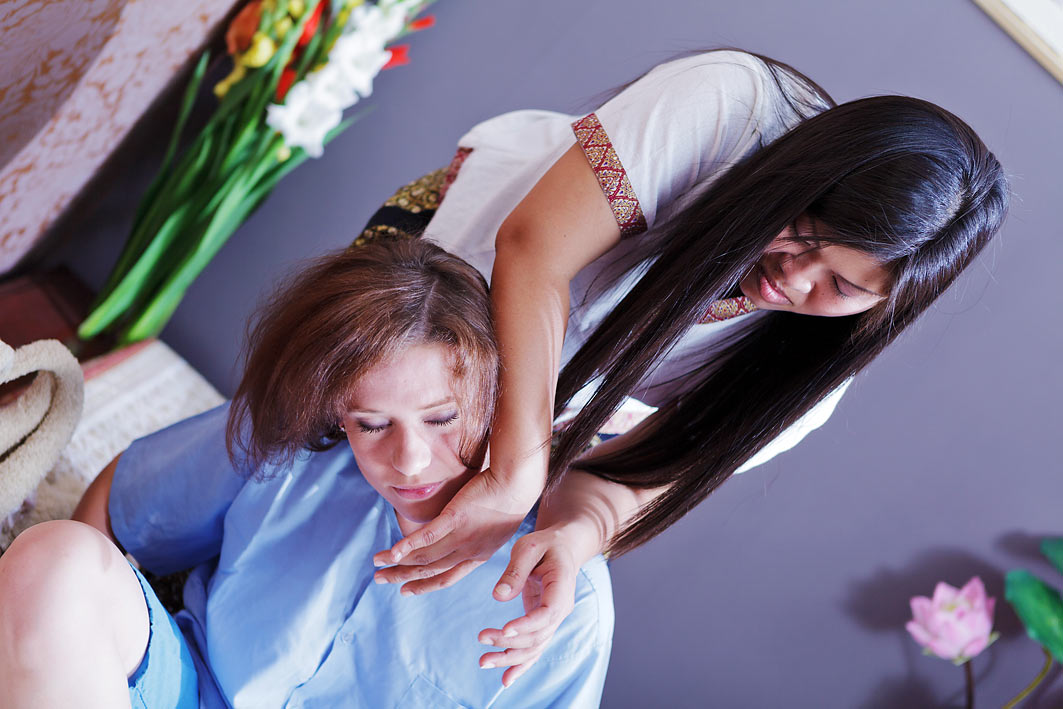 It is performed on hard mattress and massaged person stays with loose clothes delivered by Thai Smile. Masseuse, using her whole body, palms, fingers, elbows, arms and even feet, uses various techniques, both pressing and stretching.
Thai massage of back, shoulders and head is recommended to people with less active or stressful lifestyle, often working in the same position (for example white collar workers, drivers, broadcasters etc.) or to people with headaches and back pain without particular reason.
Among many profits of this type of massage, the most important are:
Removed tension from muscles and joints near neck and arms
Reposition of vertebrae, helping with correct stature
Removed back pain and headache, also very often removed migraine
Improvement of sleep quality and mood
More information you can find on benefits and limitations list.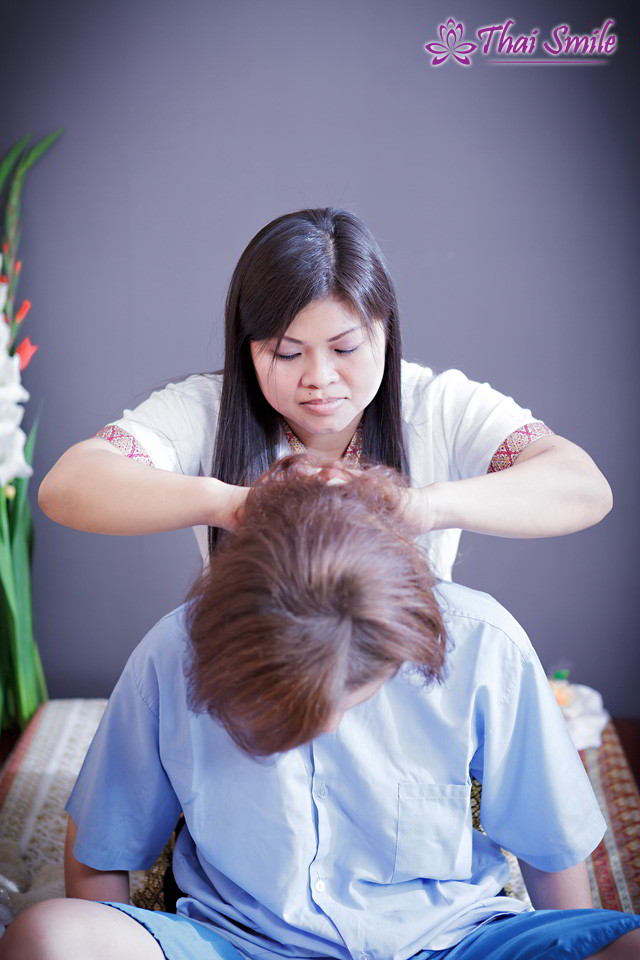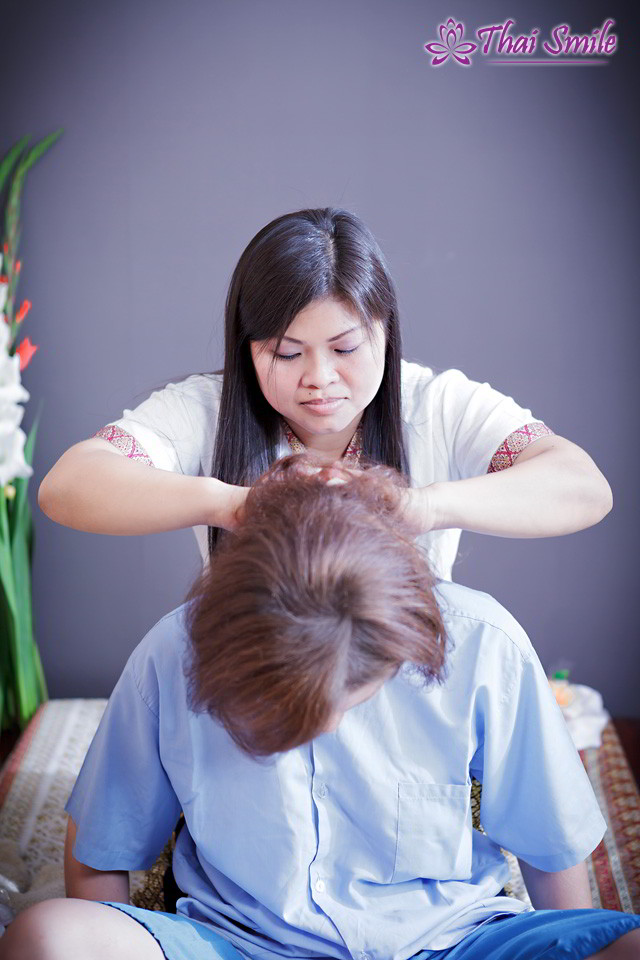 Thai Smile Offer for 1 person

| | |
| --- | --- |
| Massage time: | 60 min |
| Price: | 160 PLN |