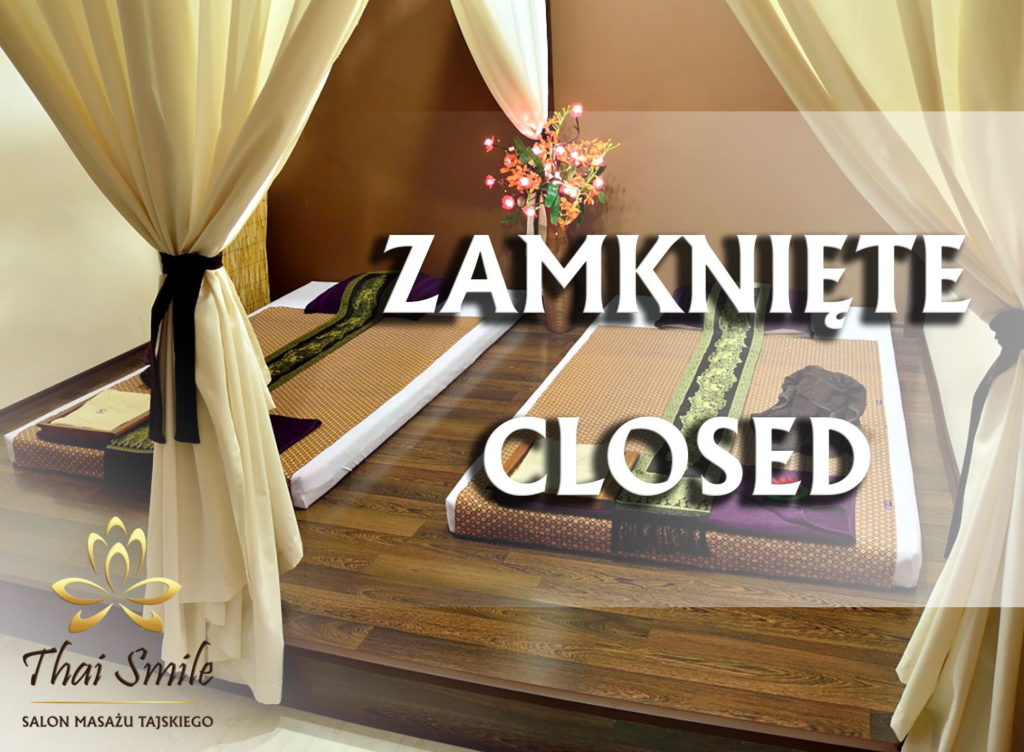 Preventive closing on March 16-22, 2020
Dear customers,
Although there is no ban for small services to run their business, and many of you have made your reservations, we decided temporarily close our massage parlors. Bearing in mind the health of you and our employees, we decided that this would be the most reasonable solution.
For the prevention, we close the salon from Monday 16 March to Sunday 22 March. We will inform you about any changes on our website and through our social media.
Update – all Thai Smile parlors are closed until further notice.
Some additional information:
Expiry dates for all active vouchers purchased directly from Thai Smile will be extended. Expiry dates for those not purchased at Thai Smile depend on their suppliers.
Pre-paid reservations, including promotional reservations, will be transferred to other dates.
Customers, who are entitled to a birthday discount during the closing time of the salon, will be able to use it in different time.
We hope that the situation will improve soon and we will be able to resume massages.
ATTENTION! IMPORTANT!
We would like to inform that none of our employees show signs of infection or are quarantineed. The decision of suspending operations is only a prevention.
However, if you believe that you have had contact with an infected person and have used our services within the last 2 weeks, please contact us immediately.
Please send all questions to the email address kontakt@thai-smile.pl