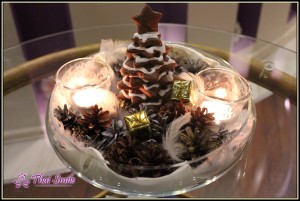 There is a one night, that we are waiting for all year and which we long for. There is a special evening of the year, when we all gather at a common table. It is a night when all disputes and hatred disappears, and we wish all best to everyone. This special night…. the only one… unique… Christmas….
On this occasion we wish You a Christmas full of warmth, joy and peace, spent in a pleasant atmosphere, with family and friends.
~ Thai Smile Team ~
If you want to enjoy a thai massage in Poznań also today, we are open from 11.00am till 2.00 pm.
25th December we are closed. We are back in 26th December from 4.00 pm. In the next days, we are open normally.