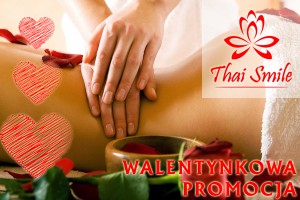 Are you looking for inspiration for Valentine's Day? Let them be relaxing and exotic! Valentine's Day promotion at Thai Smile!
On 14-16.02.2014 Couples enjoy a massage in atmosphere of oriental scents, rose petals and candlelight, with glass of wine.
On 11-13.02.2014, we also offer 20% discount on each individual Thai massage. Offer applies to the Valentine's Day vouchers, valid 30 days.
More details in PROMOTIONS