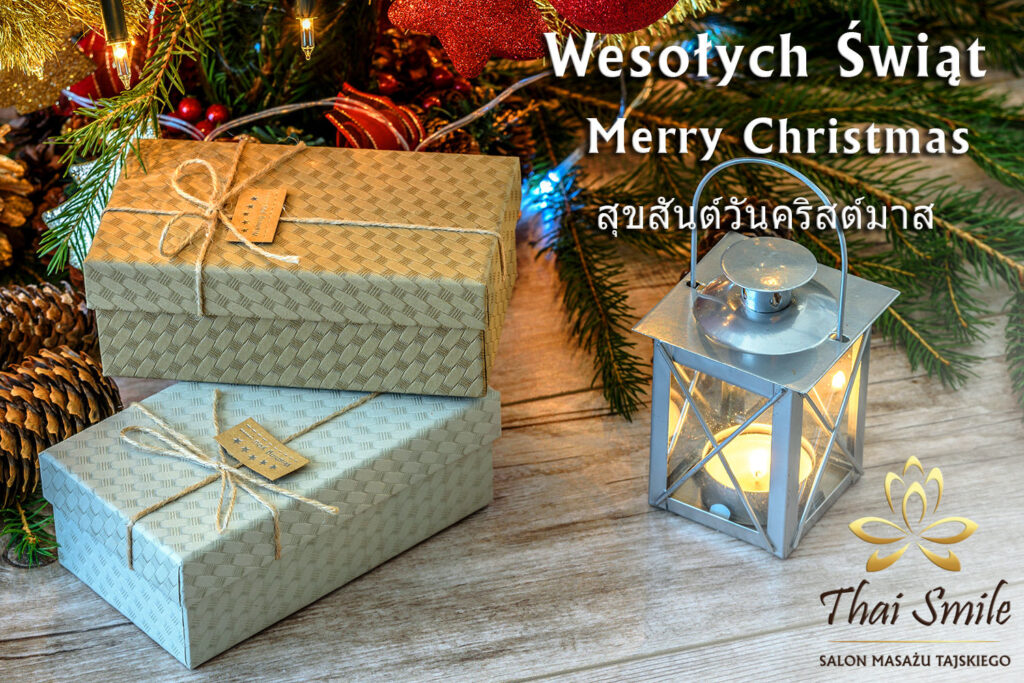 Christmas are the time to relax and unwind. Therefore, we wish You all that the next few days will be full of joyful and carefree moments, thanks to which You will regain inner peace.
Wesołych Świąt! Merry Christmas! สุขสันต์วันคริสต์มาส!
Thai Smile employees
~*~
That is why this year our parlors will remain closed for a bit longer than before.
December 24 – 27 closed
December 31 from 10:00 to 16:00
January 1st 2022 – closed