Thai Slimming Massage
Relaxing thai oil massage with anticellulite and firming oils. It connects strong congestion techniques, acupressure and Ayurveda massage philosophy. It focus on those body parts, which need slimming, but to maintain body balance, also other parts of the body are massaged.
This massage regenerates muscles and joints, reduces adipose tissue and helps with cellulite reduction and with skin firming. Also it removes pain from muscle and joint tension and relax whole body. Helps out to diet and physical activity with losing weight, but it`s not their substitute.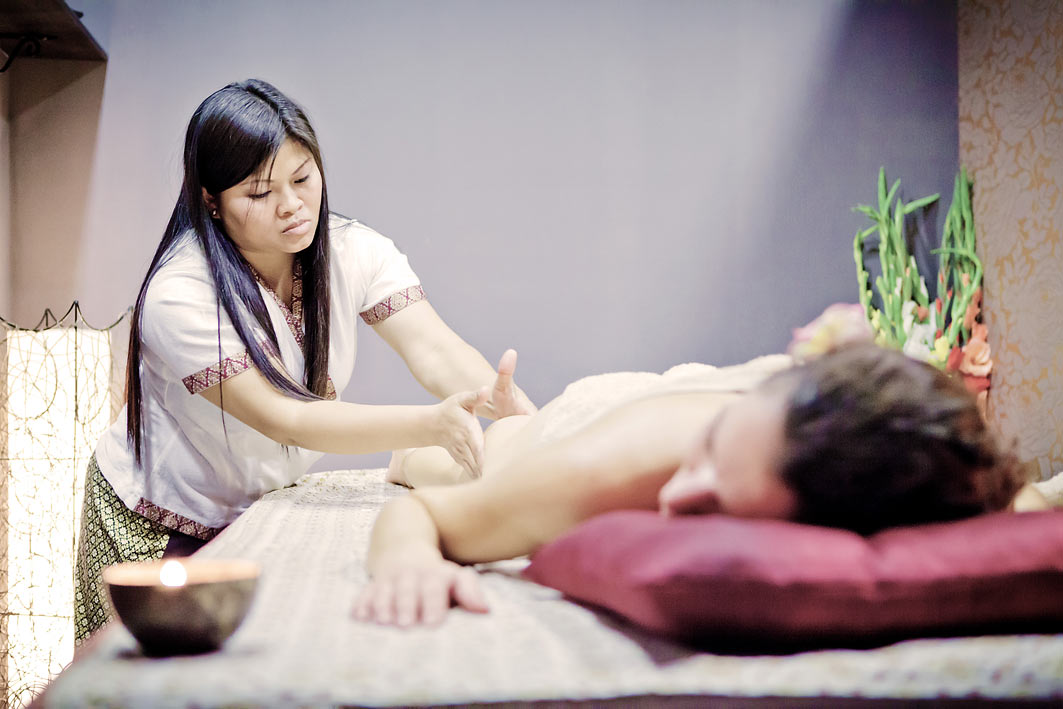 It`s made on moderate hard mattress and massaged person stays with disposable underwear. Thai masseuse, using intense pressure techniques, lead to localized temperature growth and congestion, which fastens metabolism and reduction of adipose tissue. Aroma oils used by us should be absorbed completely before end of massage, so you don't need to be concerned about griming your clothes. Because of oils nutritious effects, we recommend to don't wash your skin for next few hours.
Thai slimming massage is recommended for people caring about their look and health of their body, especially for women after labor, who want to go back to posture before pregnancy time. This massage can be started 4 weeks after labor, when body is still affected by hormones which help coming back to shape. If you have any doubts, contact your doctor before coming to massage.
Among many profits, most important are:
Removes pain and stiffness from muscles and joints
Reduction of cellulite and adipose tissue
Improves lymphatic and circulatory system
Removes toxins from body
Nurturing skin
More information you can find on benefits and limitations list.
Oils attributes
Oils used by us are mixed up from polish oil massage and 100% flower extract from Thailand or Poland.
Anticellulite massage olive
Improves microcirculation and removes cellulite
Work against skin limping
Nourish, moisturize and polish epidermis
Firming massage olive
Intense limping soften and regeneration
Improves skin firm and elasticity
Helps with cellulite reduction
Exotic aroma of those oils have calming, antidepressant and pain-killing effects, helps with insomnia, stress and chronic exhaustion. When it`s added to massage oils, helps with irritated and flushing skin, with minor allergic changes of dry and fragile skin. Furthermore jasmine digest help with joint pain and muscle tension and cramps.
Thai Smile Offer for 1 person
| | |
| --- | --- |
| Massage time: | 60 min |
| Price: | 160 PLN |